Healing Space
Bring more peace, wellbeing and happiness into your life. Find out, how positive energy and centering your mind can heal your life in many areas.
Download our App
Stream our Meditations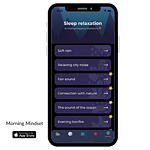 Morning Mindset helps you start your day with a positive mind. It includes Meditation, Nature Sounds, Affirmation, Astrology and Mood Diary.

Join us on YouTube and listen to our free meditations. You'll find guided meditations, relaxing and frequency music and nature sounds.
Coming soon: Feeling lost in your life? Find answers to what you have felt in you for so long – we give you support.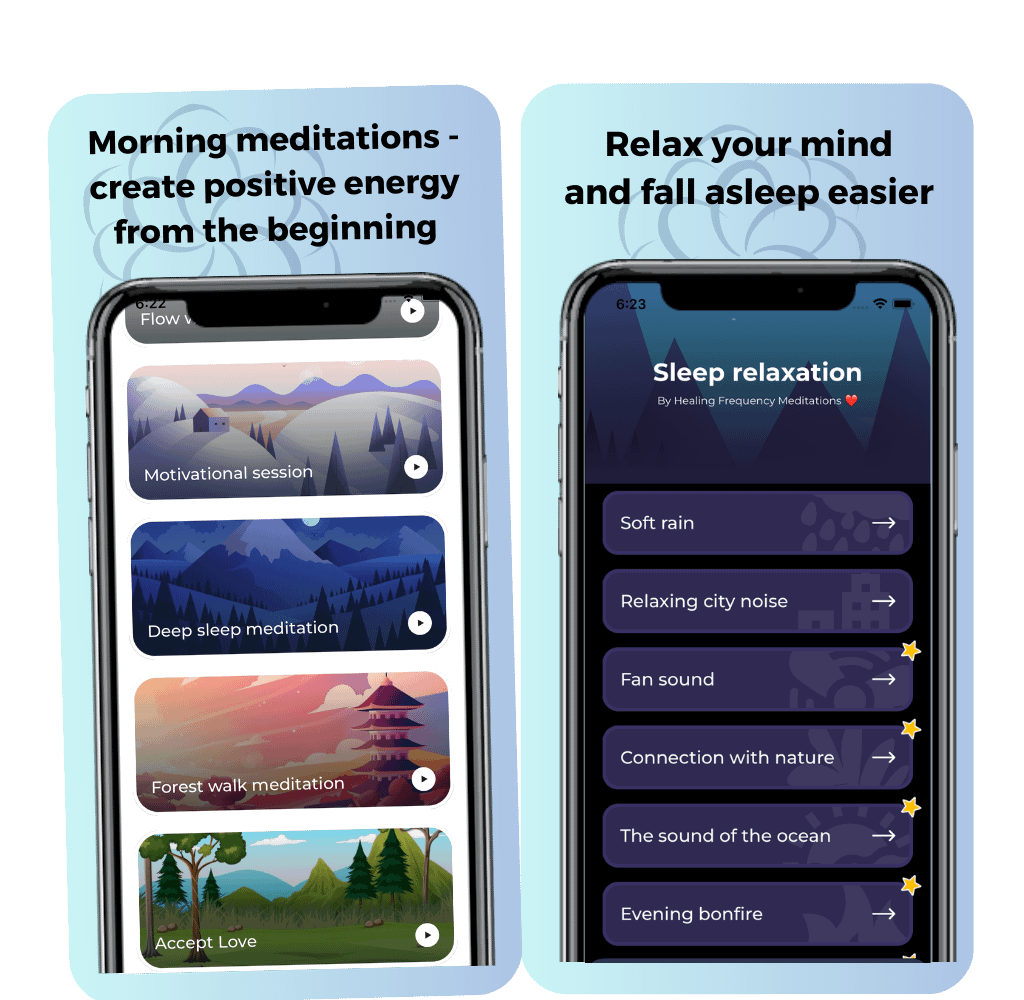 Morning Mindset, your ultimate meditation app designed to enhance your daily routine and promote a positive mindset.
Start your day on the right foot with our unique combination of astrological daily tips, morning meditation sessions, sleep meditations and nature sounds, daily affirmations, and a mood journal.
Let's explore the features that make Morning Mindset your go-to app for cultivating inner peace and personal growth.

Kind Words from Happy Clients
Your Well-Being is so important to us
This is so beautiful, I can't get enough of it. Thank you for this opportunity to heal
is it normal to just cry while listening for 15 min? It seems like a lot has come to the surface….
Just wow these sounds penetrate the heart.
Reduce Anxiety & Stress

Better Sleep Quality

Feeling Better about Yourself

Improve your Relationships

Better Mental Health

Better Perception and Mindfulness

Being more Centred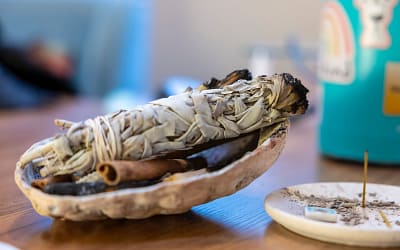 Negative energy is not a myth We are in the transition to the 5th dimension which means that we, the inhabitants of this planet as well as Gaia...
read more
Short 2 - How to lead a happier lifeWhile these tips may sound simple, they should serve as a reminder for us to implement them on a daily...
read more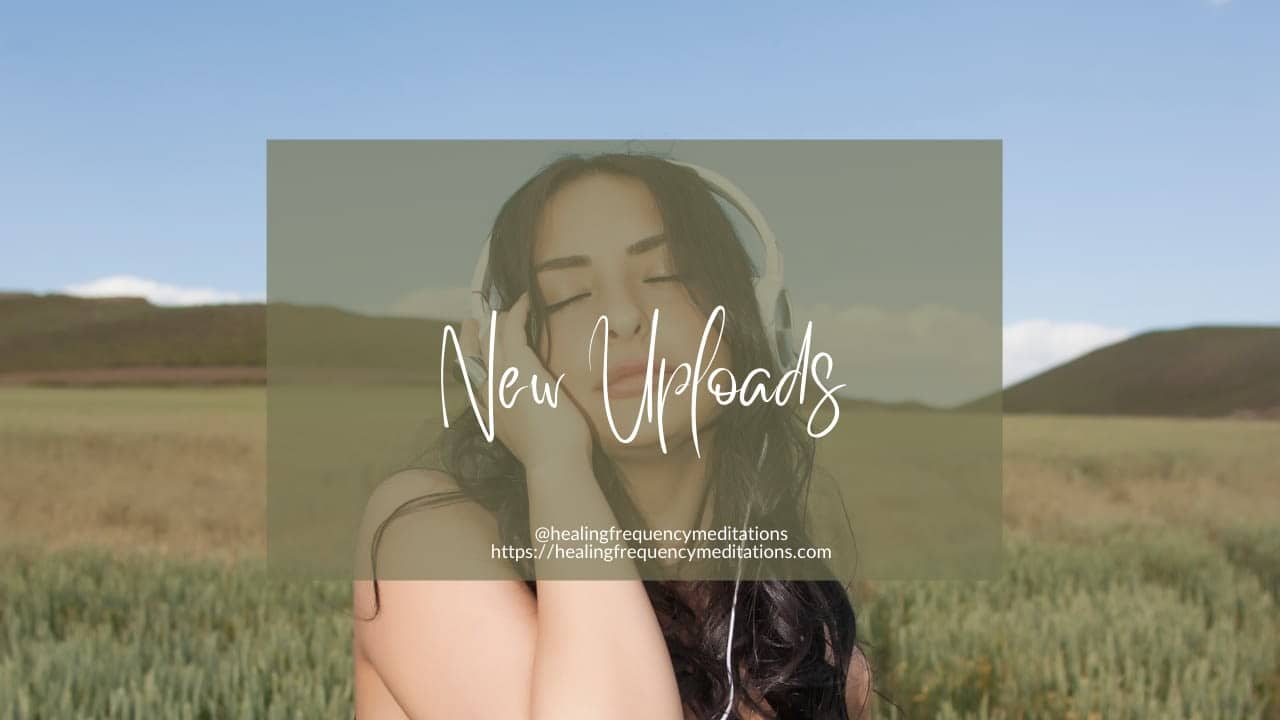 We offer regular uploads of Meditations and Relaxing Music into our growing library.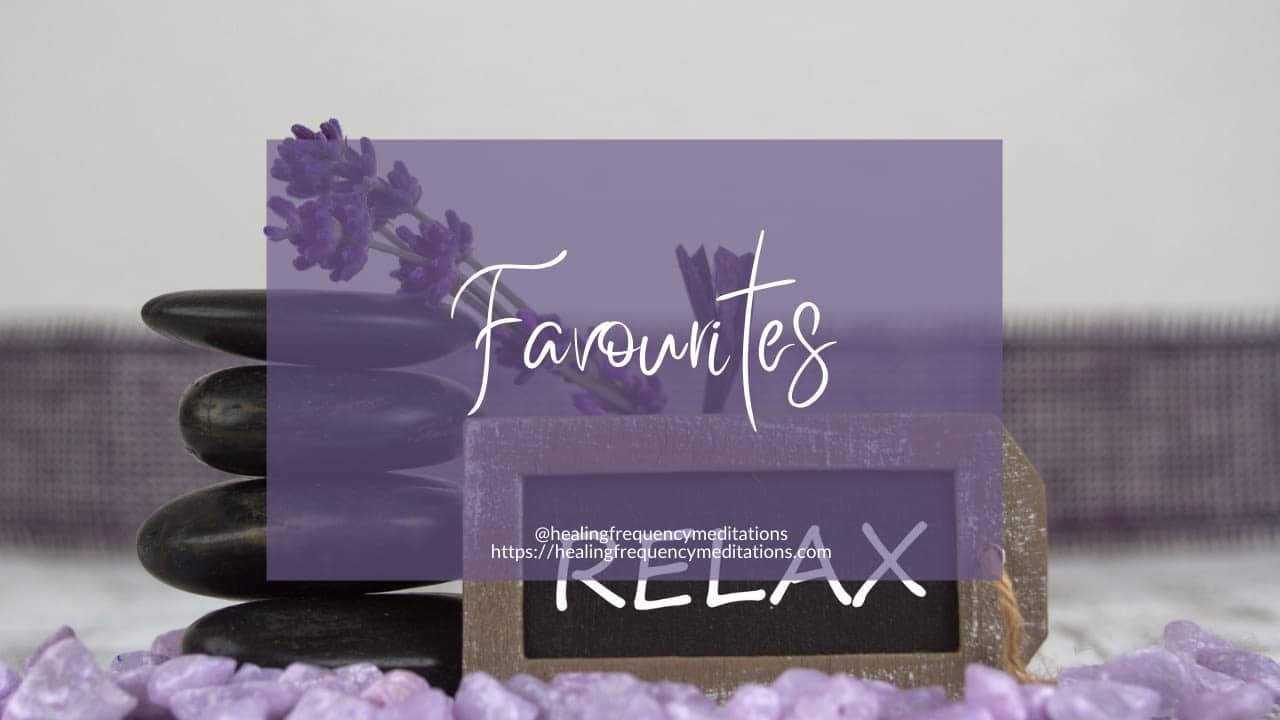 Playlist with the most listened Relaxing Music and Meditation Videos on our Channel.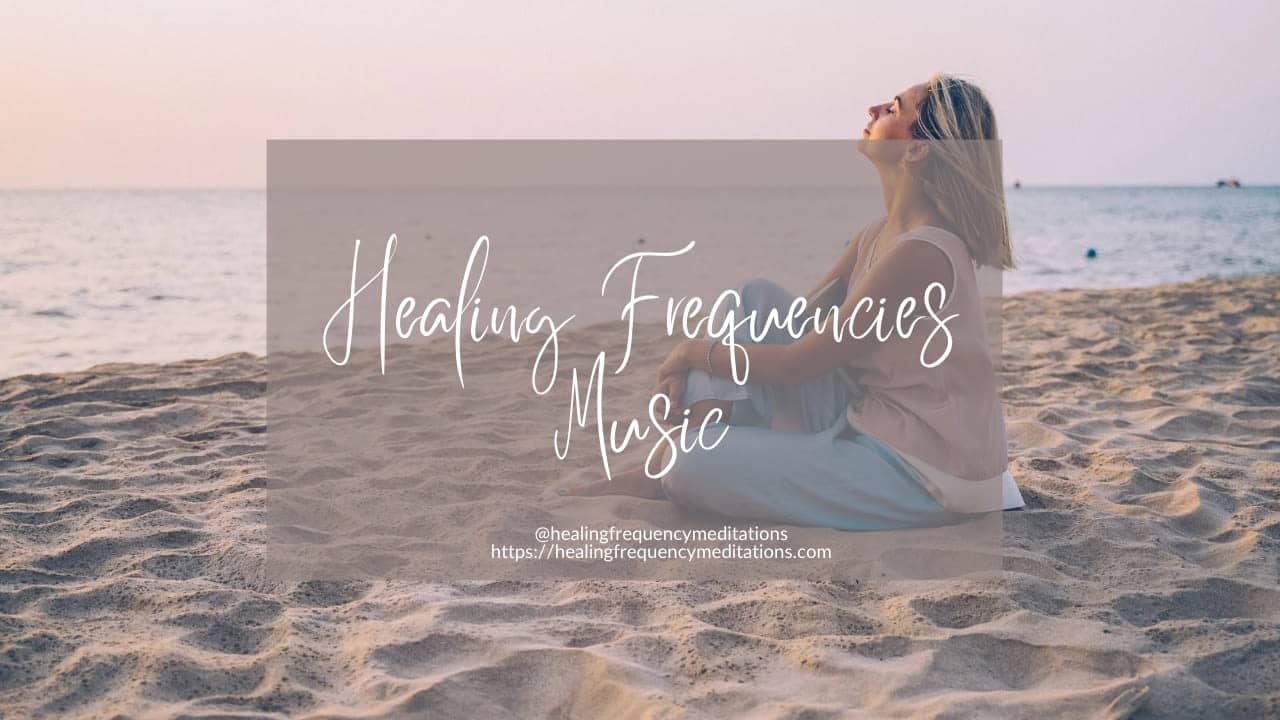 Healing Frequencies Music
All of our Frequencies such as Binaural Beats and Solfeggio Tones, in one place for your next meditation or just to relax or sleep.
Relax while you are reading a book or taking a bath. Play our Relaxing Music Playlist as a background music or for your next meditation.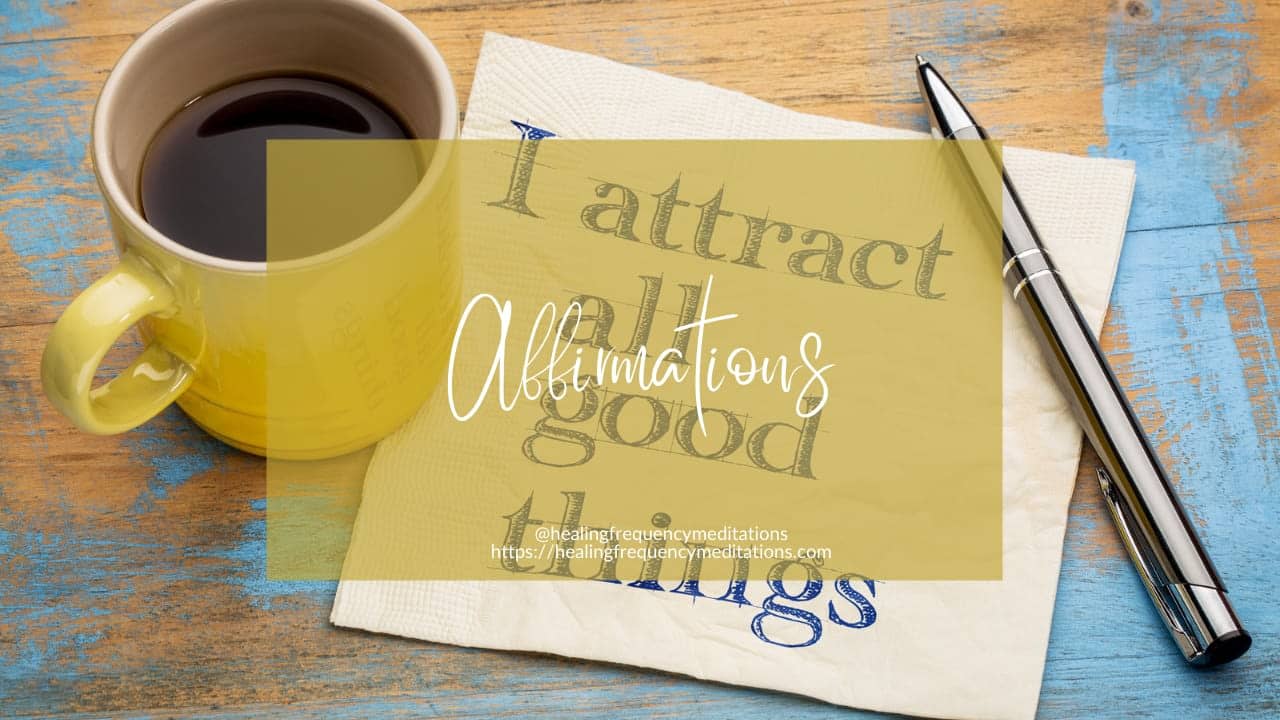 Practice positive thinking and self-empowerment with our beautiful and meaningful, positive affirmations. Clear, heal and activate a blocked Chakra with our Chakra Affirmations. Have a positive change of your mindset with our list of affirmations for positivity, success, relationship and others.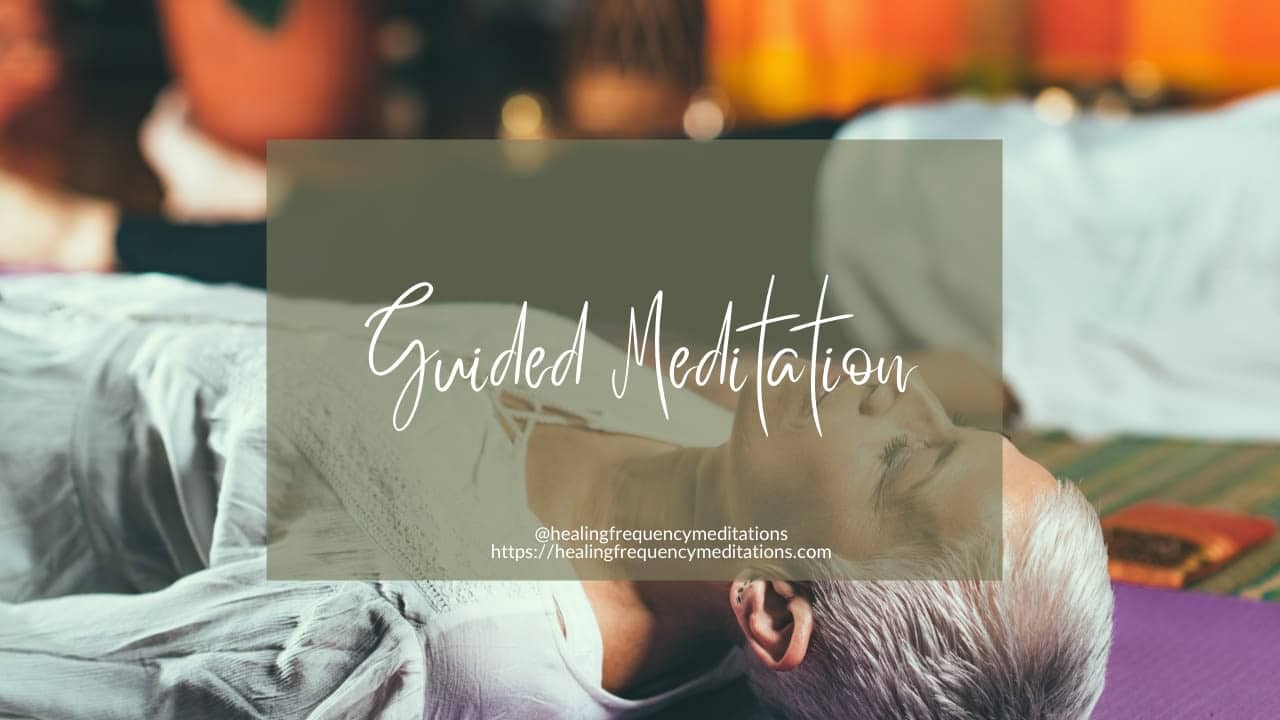 Our guided meditations are offered in German and English. Immerse yourself in another world and relax even deeper with a guided meditation. Change energetically in a more positive direction with a guided meditation from us. Gain freedom and positivity with a guided meditation from Healing Frequency Meditation.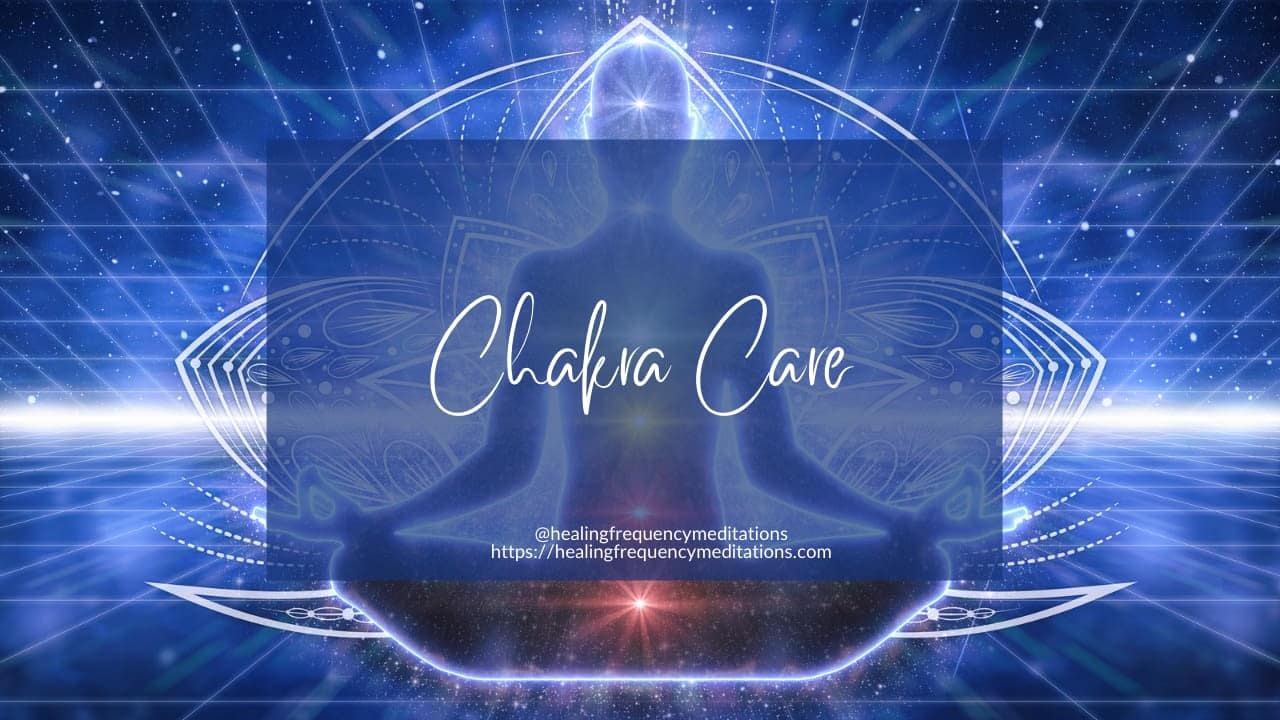 Our chakra system has a direct impact on how we feel and who we are in our lives. Therefore, regular clearing of the chakras is recommended. We offer free meditations and affirmations as well as chakra activating frequency meditations to change your life in a positive direction.
Binaural beats have a positive effect on our brain waves. Our hormones and body can experience a positive change with regular listening. It is recommended to listen to binaural beats with headphones.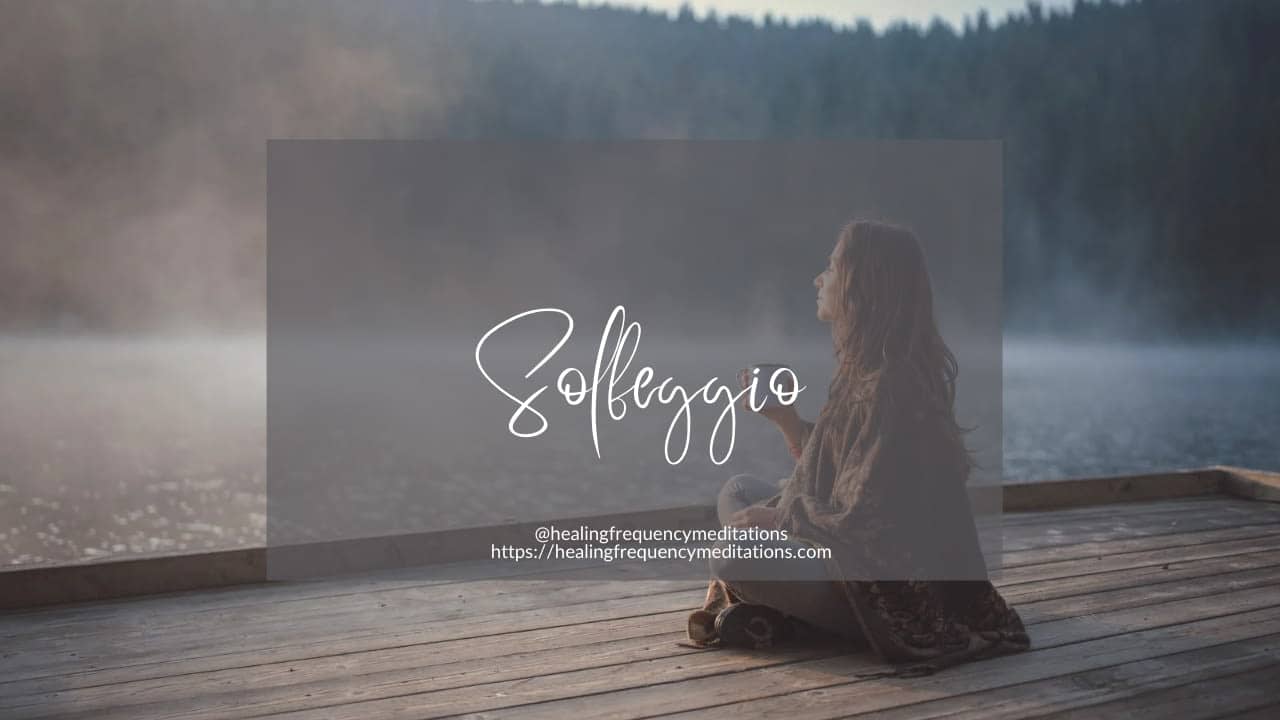 Solfeggio Tones create a positive shift on our body and our Chakras. Their origin lies centuries ago in the numerology.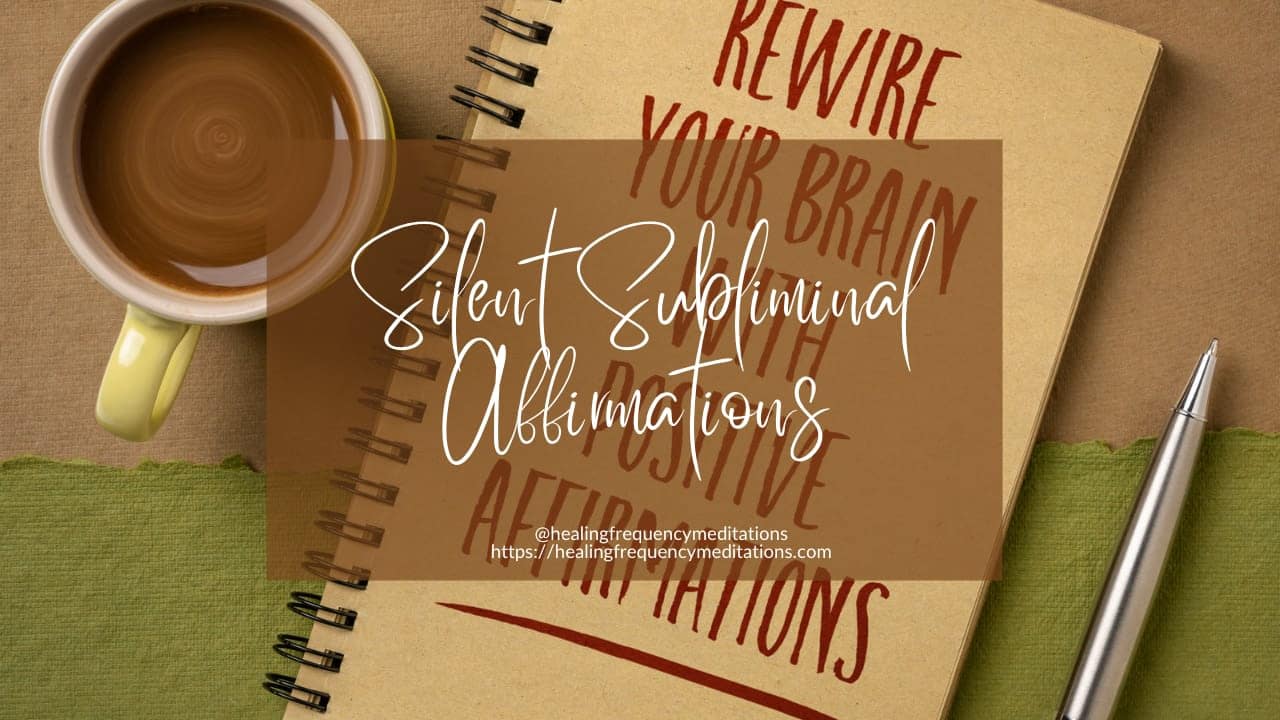 Silent Subliminal Affirmations
Just as Affirmations, Silent Subliminal Affirmations are unwinding your thought pattern so that you have the possibility to reprogram your mindset to a positive thought pattern. With Silent Subliminal Affirmations, you get the chance to do this without your ego system that may be blocking your changes. We offer English and German Silent Subliminal Affirmations.